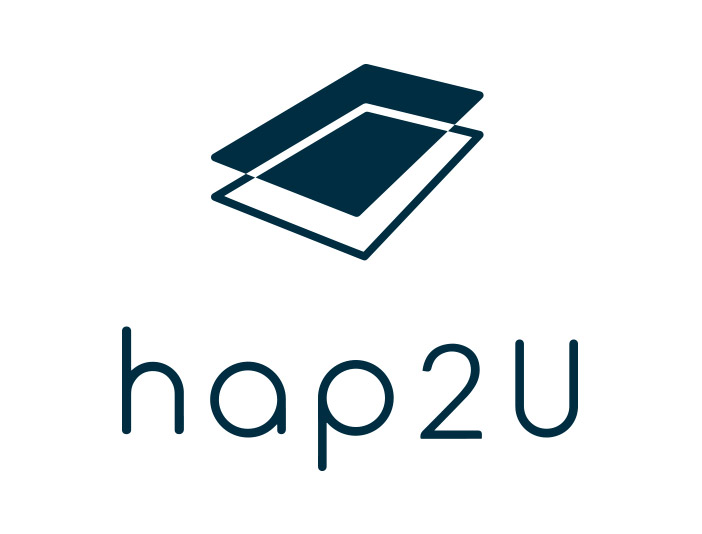 [~2 min read]
Hey guys!
Today, we're going to talk about technology, but don't panic, it will be simple enough! Many of you frequently ask about haptics and try to understand what hap2U is all about. I tried to explain as simply as possible.
Haptics, what does it mean?
The term "haptics" is used to designate any form of interaction involving touch (for example, haptic perception means recognizing objects through touch). It also includes communicating through touch and technologies that bring the sense of touch to users. Touch has 3 primary dimensions: thermal (feeling of warm / cold), hardness (pressure, density) and texture (friction).
What about haptic technology?
When we talk about haptic technology, we are referring to the technologies recreating the sense of touch in a user interface by applying force, vibration, motion and other feelings to provide information to an end user. You have probably also heard about "haptic feedback."
Why is "haptics" a trend?
You may have noticed, with Apple's Taptic Engine, a lot of media talk about "haptics" and "haptic feedback." Many industries are looking for this type of technology to improve the user experience of their products. Some haptic feedback already exists: for example, when your smartphone vibrates to confirm an action and interact with you, it's a specific form of haptic feedback. It's a constantly-evolving science, and many types of haptic feedback are being developed… or don't exist yet!
What about hap2U?
We work on a technology which modifies the friction of your finger to create a textured haptic feedback. Our technology brings the sense of touch to any tactile surface. Just by tapping or sliding your finger on the screen, you feel like you are turning a real knob, pushing a real cursor and perceiving various textures.
I hope it's now more understandable for you; it wasn't so difficult after all?
Coming soon:
– Haptic technologies, what are the differences between them?
– Disruptive technology, what's involved?
The post What is haptics? appeared first on .