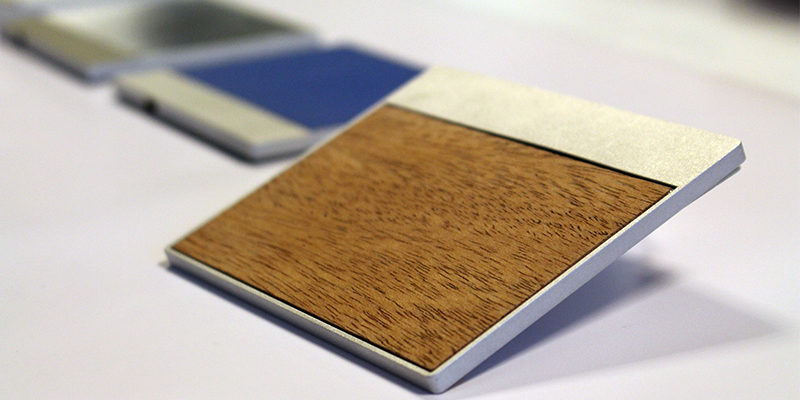 Since its first days, haptic technology has been developed on glass surfaces, mainly smartphone or tablet type screens. Since January 2019, the entire team is proud to present an exclusive multi-material haptic technology. After having developed haptics on glass, today hap2U deploys haptics on wood, plastic and metal!
Haptics, so obvious for screens
To fully understand this revolution, let's put the screen into context. As a first disruptive innovation, it became a central player: screens are the support that increase our daily lives, and the interfaces that connect us to the world.
In 2019, touchscreen became the standard. A new product with a control screen can't be launched without being entirely directed with the finger: camera, car, hob, watch, etc.
Moreover, HD haptic technology is obvious in the evolution of the user relationship to the screens. Still confidential yesterday, reserved to scientific community and confined to business models like start-up, it's on the eve of its entry into our daily lives.
Beyond the screens!
So why limit emotions to screens? So why not think haptic in a bigger scale? At Hap2u we see haptic as a universal technology. And it's clearly the promise held with our multi-material demos, the promise that haptics can be integrated in all uses of our daily life!
Tomorrow, haptics is no longer a project for mobile phone, video games or ceramic hob, but a technology that will allow everyone to establish a true tactile dialogue with his environment!
Tomorrow, haptics invents itself on the plastic armrests of your car, fits into the design foot of your wooden lamp, secures a medical device, brings your company or your product into accessibility for visually impaired people … the applications are endless. As the saying goes, the only limit is our imagination!
Haptics, a new encounter with our emotions
Thus, the Hap2u haptic technology is truly the missing link between the tactile application and our emotions, the innovation that allows the support to interact in a sensitive way with humans, to offer feedback to the user. It creates a new man-machine dimension, sublimating our relationship to surfaces, integrating concretely and completely the sense of touch to the user experience.
Will haptic feedback be the new sixth sense?
The post Multi-material demos appeared first on .