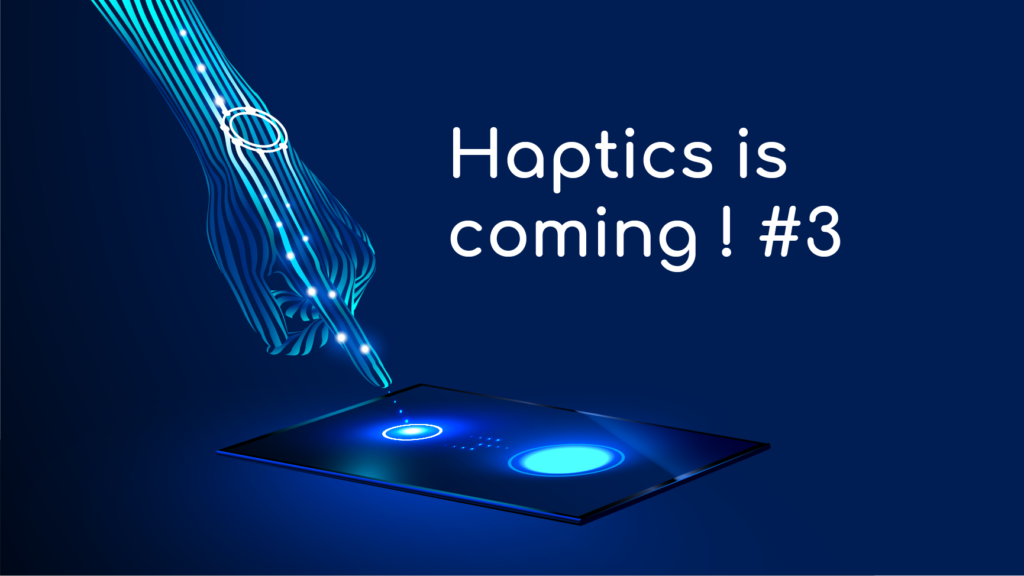 Our CEO, Dr Cédrick Chappaz went to the Display Week and is telling us everything about it and the new markets opportunities. Discover its interview here.
What is the Display Week?
[Cédrick Chappaz]: The Display Week it is the show for display makers.
It is more than 700 000 visitors, more than 400 exhibitors and you will find all the key players in the display market area.
What were the topics?
[C.C.]: At the Convention Center in San Jose, California, different topics were addressed.
The first one was focusing on the battle between LCD and OLED technologies.
The second one concerned the new Eldorado for display makers.
Regarding the battle between LCD and OLED technologies, it is clear that right now, OLED has won the battle even if LCD is still present on the market.
It represents almost 40% of the total volume of the displays manufactured in the world. It is significant.
The battle is now more on the smartphone and small devices market rather than TVs which is definitely more OLED focused than LCD.
What about the smartphone market?
[C.C.]: Another key information is that such markets, like the smartphone market, are now mature so they are not phasing any growth with two digits anymore.
It is more 3 or 4% growth now. That is why display makers are definitely looking for new markets opportunities.
How is Automotive market a new opportunity for display makers?
[C.C.]: And among them, it is clear that automotive market is the new smartphone growth for display makers.
Why? Because you will find more and more displays in your cabin car. For those who don't like to have a display in the dashboard of your car, it is just the beginning of the story!
It won't be anymore the dashboard itself, but I twill be the trim part of your door, even the roof of your car, the full cabin will be covered by displays.
It is a great opportunity for Hap2U!
Because if you have so many displays inside your car, the question is: how to deliver the right information to the driver who has to look at the road in the meantime.
That is exactly what we are doing in Hap2U, and I will explain to you more into details, in the next video, how we are able to secure the human machine interaction between the driver and the display.
And remember: Haptics is coming!