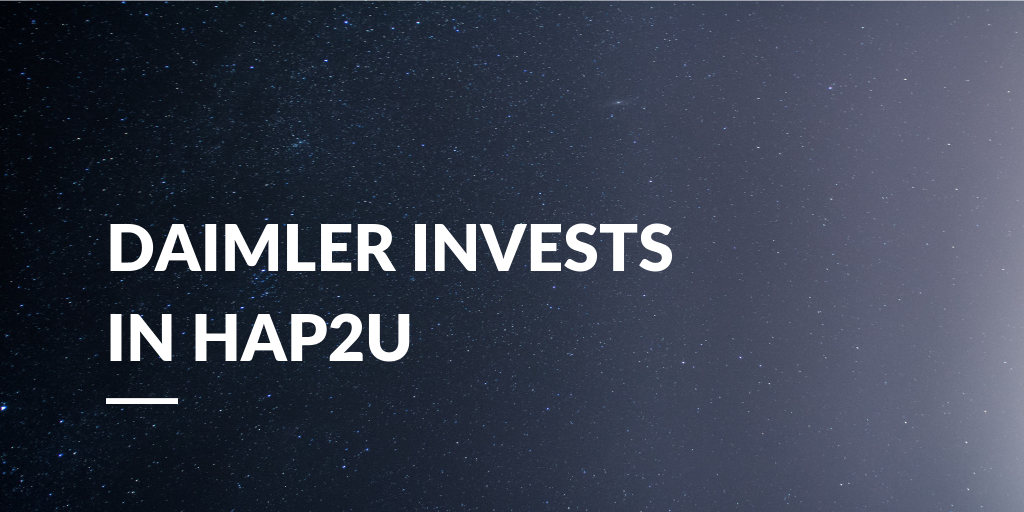 Hap2U to further develop the future of haptics
Hap2U & Daimler are now working together to create the future of haptics and to drive forward the commercial adoption of its innovative technology. Convinced by the hap2U technology, Daimler becomes a preferred partner and a shareholder of the French startup.
The relationship between Daimler and Hap2U extends beyond financial investment: The two companies are collaborating on applications of Hap2U technology. Through these collaborations, Hap2U is developing new human-machine interaction (HMI) capabilities and advancing its expertise in transferring the technology to commercial manufacturing processes.
Cédrick CHAPPAZ, CEO & co-founder of hap2U comments: "We are delighted to have this partnership and investment from Daimler because we share the same vision: that haptics will become an essential feature for touch interfaces. Our goal is that everywhere there will be a touch interface, there will be hap2U technology inside. The hap2U technology has already received attention from some big names in consumer electronics, industrial controls, aerospace, retail technology and automotive markets. The additional funding will provide us with more capacity to meet this demand."
After initial seed funding in May 2016, hap2U has now completed its Series A funding round, with Daimler backing the company's vision. The Series A funding enables hap2U to grow head-count in order to satisfy market demand for proof-of-concept and technology-transfer projects and enables accelerated development of new disruptive features of the technology.
Hap2U, a startup based in Grenoble, France, was founded in 2015 with the vision that our interactions with the machines that surround us could be enhanced by encompassing the sense of tactile feeling. Touch-screens, touch-pads and other control surfaces are everywhere: in our mobile, our cars, our homes, airports, shopping malls, and also in industrial control applications. While these surfaces may already respond to our touch, what our finger feels is only the same smooth texture of glass. The haptic technology created by hap2U, makes it possible for application designers to present users with a variety of textures and tactile sensations, so not only can users see and touch something on the screen, but they can really feel it too.
The technology has clear benefits for augmenting the user experience in a multitude of consumer applications, and clearly also has specific value for the visually impaired. However, the haptic feedback delivered by the technology also has significant value in control applications, including those where the operator's eyes need to be focused on the task and not on the screen. Automotive applications, being both consumer-oriented and control applications, represent a sweet-spot for this technology. However, as the technology continues to mature, hap2U is enjoying working with clients across the full diversity of applicable market segments.

About hap2U:
Hap2U designs patented technology to enhance experiences in the digital world by integrating the sense of touch in tactile devices. A new, haptic universe is now accessible with the world's immersive and most reliable haptic technology, using materials and mature manufacturing processes from the semiconductor industry. Founded in 2015, hap2U has built on several years of research and development and has multiple global patents in hardware and software based on the science of haptics. The development team, based in Grenoble, France, brings complementary expertise in material science, haptics, acoustics, embedded systems, electronics, software development, and user experience to simplify, make more real and immersive the use of tactile interfaces.
The post Daimler invests in Hap2U appeared first on .