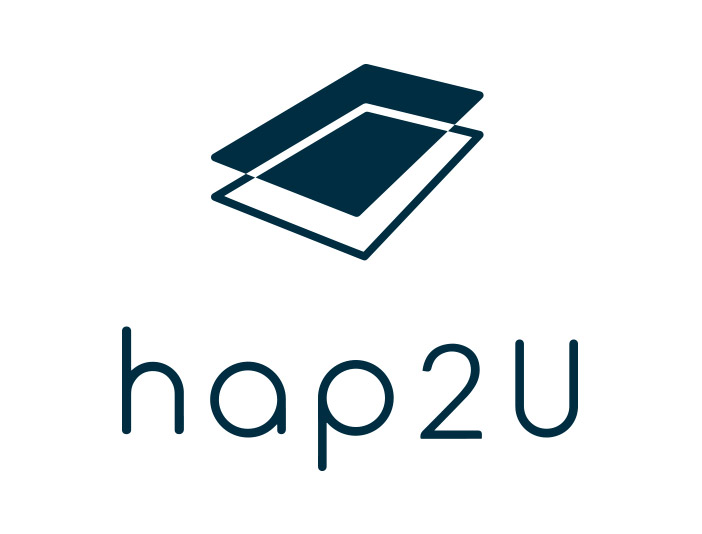 Bringing textures alive by changing the sensation of a surface as your finger glides over plastics, wood and glass is the business of Grenoble based start-up Hap2U . Haptics is the science of touch.
And haptics technology is set to change our lives in ways we can't even imagine. The visionary Robert Monteillier, Cofounder and General Secretary, has the rare yet fascinating capacity to visualize the future.
1. Controlling your room temperature with a Haptic Room Controller
You enter your room in a business hotel after a long grueling 10 hour flight. The room is freezing at 14°C. You pick up the remote control. After 15 minutes and navigating through 5 different menus, you realize it has been disconnected, so you can't change the temperature locally. The remote control is totally useless and it's still 14°C in your room. Then you try to switch off the main light, it takes you another 15 minutes to find the light switch, secretly hidden behind the bathroom door. We've all been there, feeling lost and frustrated.
Now imagine a world where one controller enables you to action everything simply, from temperature through to lighting and the window blinds. Sound good? Well it's on its way as Hap2U begin work with domotics specialists to bring this idea to life.
2. Improving accessibility with haptic enhanced GoogleMaps
Ever tried using one of those navigational screens in a shopping mall, or in a public building ? Let's face it, they're so complicated they're useless.
There is significant room to improve the Human Machine Interface of almost any screen right now.
By integrating haptics technology with geo-localisation tools, we could imagine a navigation that would automatically indicate the presence of obstacles, stairs or ramps. Differing textures on the smart phone and an improved navigation would indicate to the visually impaired exactly when to turn left or right, go up or down.
All of this is just around the corner as Hap2U works towards creating a more accessible world.
3. Relaxing back in a plane or train seat with haptics
Simply touching different textures on the arm rest of a plane or train seat could enable travelers to :
Change the position of their seat, (backwards or forwards)
Turn on the screen for entertainment
Call the hostess for assistance
Whilst most of these functions already exist by using vocal commands, it is obvious that it would be unfeasible to have 200 people simultaneously giving orders to their chair in the plane before take-off. And it is in such instances that haptic technology comes into its own !
4. Finding your way with haptic signage
Instead of following written signs, we will soon be able to find our way to a hotel room or inside a building by touching intuitive signs on the wall
5. Improving security of your mobile phone
Instead of entering a code or a pattern to access the functions of your mobile phone, the visually impaired will soon be able to access their phone by touching different textures in a specific order.
6. Actioning a connected watch with a stroke
Connected watches are notoriously tiny to the extent that one could understandably wonder how useful they really are, especially if you have sausage fingers. With miniaturized haptics, you could call the cardio function, consult the number of steps you have walked….oh yes and read the time, all with just a quick stroke.
7. Opening windows & door with haptics
Opening and closing doors, dimming shutters or windows are functions already well developed by domotics. But haptic enhanced domotics will enable us to action these functions through a user-friendly touch system instead of voice commands which can be expensive to install and inefficient, particularly if there is lots of sound interference.
8. Driving with haptics
Daimler are already investing in haptics. Hap2U technology now enables drivers to action anything in the car from sound through to air conditioning or opening and closing windows, without the driver even taking their eyes off the road. Some call it eyeless driving !
9. Communicating at the touch of a finger
How many times have you pressed a Z instead of an A on your tiny keyboard of your mobile phone? Haptics could really help to improve the user experience particularly for Generation X who are often frustrated by the non-intuitive nature of current keyboards. If every letter on the keyboard had a different texture, and a clear separation between one letter and the next, using a keyboard would be much easier. At the touch of a finger, an elderly person could potentially know who was calling them and even the subject of the call. An emergency button could even be easily integrated.
10. Scrolling between textures
Navigating websites with the scrolling function isn't really as user-friendly as it could be. Integrating different textures into this process will enable us all to surf more intuitively and provide a more direct access to information.
The applications of haptic technology are endless and we are only at the beginning of a very exciting journey. "We can imagine the creation of a library of hundreds of different textures", visualizes Robert Monteillier, "and who knows where that will lead us".
Have any of these ideas turned on a light bulb in your head?
Want to know more ? Ask for a demo.